Wear Layer: 0.3mm/0.5mm

Click System: Unilin Click Lock System
Surface Finish: Line emboss/Light embossed/Deep embossed/Light wood grain
Edge: Micro V-groove
Carton package with pallet
12pcs/carton;56cartons/pallet;18pallets/container
16pcs/carton;54cartons/pallet;18pallets/container
10pcs/carton;60cartons/pallet;16pallets/container
Shipping waterproof packaging
Warranty: 25 Year Residential Warranty/ 15Year Commercial Warranty
Application: Residential, Commercial
Characteristics: Stone Composite
Delivery time: 20-30days after receiving customer's 30% deposit
Payment terms: T/T, L/C, or Negotiable

WHY CHOOSE OUR SPC FLOORING?
1). All of our SPC flooring are made from the 100% new virgin material, the core material looks more white, but some other supplier's flooring would be looks gray color as the raw material is made from the recycle material.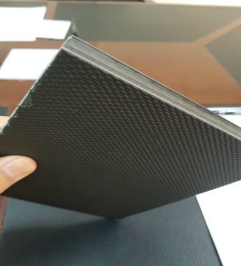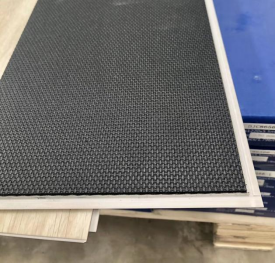 the left sample is the competitors flooring sample, we can see the click is gray color, the right sample is our company produced, you can see the core material is much more white.
2) . The following left picture is the competitors, as the Raw material ratio is not good, so the click of the flooring is easy to be broken, but as our technical person has very strict quality control, so our product click is much more strong and more tough. So you would not worry about the damage of the product during the long distance transportation.