Oct. 28, 2021
Along with being more sturdy than traditional vinyl floor covering, SPC flooring is impression resistant and also 100% waterproof, making it excellent for bathroom and kitchens. Also, note that SPC hard core flooring can be easily set up over various types of floor covering.

SPC flooring benefits
SPC hard core flooring, additionally referred to as hard core sheet, is a brand-new sort of environmentally friendly flooring created based on high innovation and also 100% formaldehyde cost-free. Unlike laminate floor covering, SPC hard core floor covering is generated with 100% virgin PVC and also extruded from the extruder with T-die head in the base material. The PVC wear layer, color film and also PVC substrate product are after that laminated flooring together in a single warm application utilizing 3 or 4 roll calendering. The process is straightforward and also completed according to heat lamination without adhesive. It is 100% waterproof as well as fireproof. It is extremely sturdy, very easy to keep, as well as has a variety of easy-to-install options offered.
SPC flooring is 100% environmentally friendly because it uses environmentally friendly formulas. It does not consist of heavy metals, phthalates, methanol and also other hazardous substances. spc flooring, with its outstanding security and sturdiness, not only solves the trouble of dampness and also mold on strong timber floor covering, however also fixes the issue of formaldehyde. It is economical and also available in different color scheme. Perfect for houses, resorts, medical facilities, shopping centers and also structures.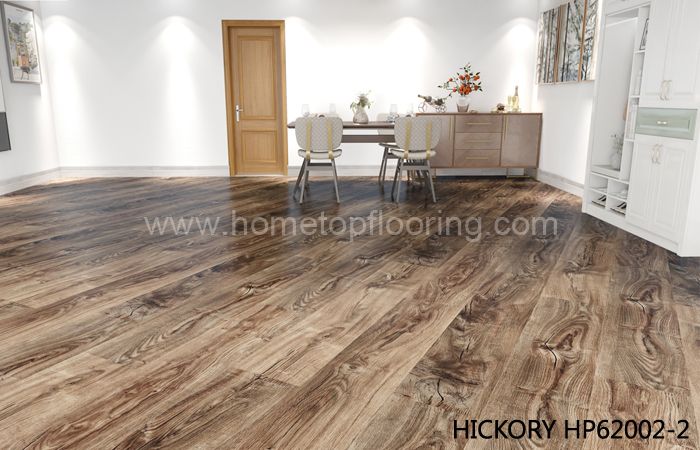 Stain resistant SPC Flooring HP62002
Market demands
It's no secret that laminate wood floor covering is one of the most prominent floor covering choices on the market. Yet because the U.S. "toxic flooring" incident, exports have fallen by 70%, giving flooring makers a massive unfavorable impact.
In recent times, the united state has been elevating the bar on timber product imports. the U.S. Epa released a guideline to execute the Formaldehyde Standards Act of 2010, which relates to wood items imported and also manufactured in your area in the USA. While the united state is China's biggest timber items export market, the implementation of this policy will adversely impact exports of composite wood products from China. Consequently, we expect the export of SPC hard core floor covering to grow in the coming years.
SPC ceramic tile as well as timber composite flooring exports have grown significantly in the past couple of years. in 2014, a brand-new WPC floor covering was introduced at international exhibitions, but because of glue, bending and also warping troubles, flooring companies decided to present a single layer of rock plastic, put on layer as well as published layer called stone plastic composite (SPC vinyl flooring) was introduced at global exhibitions in 2017.
We hope the sharing is helpful to you, furthermore the business likewise supplies laminate flooring, please feel free to contact us if you require.