Oct. 13, 2021
We have already talked about cleaning methods for SPC floors. Have you ever thought that we don't need to spend a lot of money on cleaning and refinishing floors if we take good preventive measures? As the saying goes, Prevention is better than cure and here HONGHAO shares some great tips to extend the life of your vinyl flooring and reduce the need for washing it.
Prevent dust
The most effective means to cleanse your vinyl flooring is to prevent it from obtaining dirty in the first place! Okay, I understand that's not actually viable, yet hey, we can dream. Below are some ideas.
Take off shoes
why not take them off when you obtain home? This may be especially crucial if you work in a trade that can create stones and sand to stay with your footwear.
Doormats
Footwear keep an eye on dust and small rock fragments that can scuff the flooring and also ultimately wear down the wear layer gradually. To make your floors as sturdy as feasible, use a doormat to shake off any loose fragments prior to you walk into your house.
Use furnishings pads
It's an excellent suggestion to make use of foam or felt pads under the feet of furniture, particularly under heavy furnishings. Furnishings pads can help avoid damages, scuffs as well as scrapes on vinyl floors.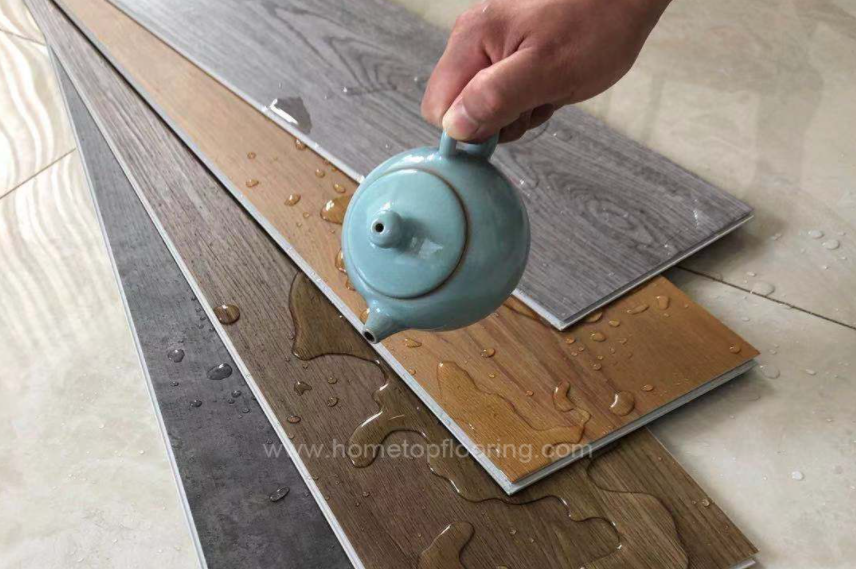 Spc Luxury Vinyl Plank Flooring HP8060
Sweep frequently
A daily sweeping routine will do marvels for preserving your vinyl floor covering. Like I claimed before, dirt has hard edges that will certainly scratch the floor when it is tracked. Routine sweeping will offer your floorings an excellent, lasting appearance.
We recommend using a soft bristle broom for sweeping. It is gentler on the floor as well as will certainly still do the job.
Tidy up spills instantly

Who hasn't had the periodic spill? Like the soap bubbles from the washing machine and toilets. There's no demand to panic, just ensure you tidy up spills asap. If you let a spill or little discolor stick around, it can at some point end up being a nasty, stubborn stain that you need to hang around and money cleaning. Merely remove it from the flooring with a soft towel while it is still fresh to prevent the headache of a persistent stain.
Wipe away deterioration
It can be frightening to see deterioration on your plastic floor covering, but these can be fixed with a couple of cleansing ideas!
Erasers
Your child's eraser might be simply what you need to handle black deterioration. Simply scrub the injury with the eraser and also the mark might appear.
Oil
If you find that the eraser rubbing is also stubborn, attempt utilizing an oil-based service. Spray olive oil onto a soft towel as well as gently wipe the location until the abrasion is gone. Constantly tidy the location with an option of vinegar as well as water to eliminate any type of oil marks.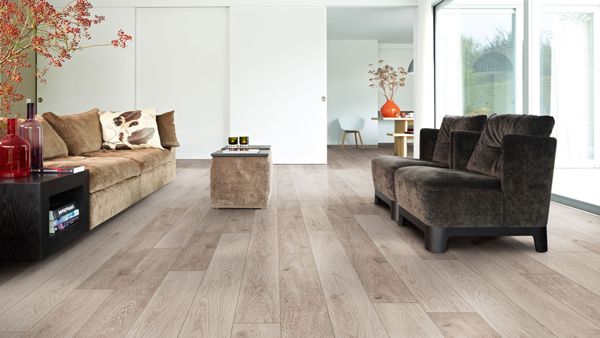 Vinyl Flooring Spc Supplier HP8049
Do not forget to wash
If you clean up with soap or vinyl flooring cleaner, don't forget to rinse when you mop! Have a pail of fresh water, and even a new wipe, to rinse the flooring after mopping. Not rinsing the floor will cause the soap to stay with the floor as well as over time, it will certainly develop and actually leave dust behind. If you find that your plastic flooring looks plain, make sure that soap accumulation has not happened by cleansing as well as rinsing the floor completely.
If you are interested in buying new SPC flooring and vinyl flooring, please leave us a message here and get our experts' suggestions. Welcome to our official website!