Sep. 18, 2021
Laminate flooring is hitting the market, making this traditional wood grain flooring even more irresistible. Now you can install this affordable flooring in more rooms of your home, such as kitchens or bathrooms. Read on to find out how to find the best product for your application.

Laminate is an upgraded version of the popular faux wood synthetic flooring that is now resistant to water damage. Laminates offer a realistic look that easily resembles real hardwood. People love the affordable price of laminate, but its waterproofing ability has never been known.
Until now! The new waterproofing feature is proving to be a game changer for laminate flooring. Traditionally, laminates were known to absorb water and swell easily. But innovative technology has changed all that.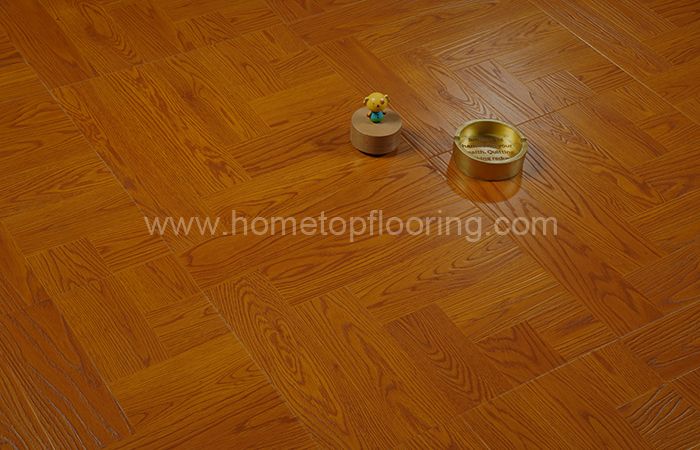 Waterproof wooden laminate floor wax coating
Components
Waterproof and waterproof laminate flooring consists of multiple layers, including:
Abrasion resistant layer
The top layer protects the floor from scratches, abrasion and staining while providing a realistic look and feel to the floor. This is the protective cover for your floor.
Image layer:
Just below the wear layer, the image layer retains the floor's pattern or print. This gives your flooring an incredibly realistic and beautiful wood or stone look.
Core layer
Just below the image layer, the core layer gives the flooring durability and stability. Usually made from compressed high-density fibreboard, this layer is where the water repellency or waterproofing properties come into play.
Backing
This layer also helps to provide stability to the floor and helps to prevent water from penetrating the floor from below. The backing layer is often used to help seal out moisture from the subfloor.
Waterproof laminate flooring can be installed anywhere in your home, on all levels from the basement to the attic. If you are installing laminate in a water prone area such as a kitchen, bathroom or basement, make sure you do not leave an upright sink in the floor.
To clean waterproof laminate flooring, simply sweep or vacuum up any dust, dirt or debris. Use a damp cloth to soak up spills. Ensure that any spills are cleaned up immediately to prevent damage to the floor.
The affordable wood flooring you've been dreaming of can now be achieved in any room of the house with waterproof laminate flooring. You can rest assured knowing that you are investing in a durable floor that will retain its beauty for years to come. Please come to HOMETOP to purchase your desired flooring, We are a specialized manufacturer and the trading comb of the Spc flooring and the laminate flooring in China.