Mar. 17, 2021
SPC floor is a new product. The full name of SPC Floor is stone-plastic composite. Laminate flooring has been produced for many years. SPC floor and laminate floor, we will know the similarities and differences between the two types of floors.
Both SPC flooring and laminate flooring can provide a woody feel. They all have wood grain and wood color, making the home closer to nature. Both SPC floor and laminate floor have a clicking sound, which is very easy to install and does not require any glue. They can be used in commercial and residential areas. The price of SPC floor and laminate floor is cheaper than engineered floor and solid floor. Laminate floors and SPC floors are easy to maintain and clean.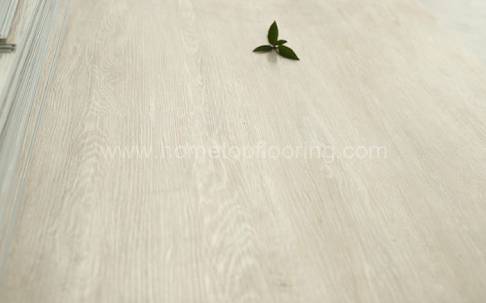 SPC Floor
There is also a big difference between SPC flooring and laminate flooring:
1. Laminate floor adopts four-layer structure, including wear-resistant layer, decorative paper layer, HDF core layer and balance layer. The SPC floor has a wear-resistant layer, a decorative paper layer and an SPC core layer.
2. Laminate Flooring is not waterproof, SPC flooring is 100% waterproof. SPC flooring can be used in any area, including bathrooms or kitchens. Laminate flooring is widely used in living rooms and bedrooms.
3. The SPC layer is E0, which is harmless to the environment such as children and pets. The E1 standard is the most popular standard in laminate flooring.
4. The common thickness of SPC floor is 4mm, 5mm, 6mm, 7mm, etc. The commonly used thickness of laminate flooring is 8mm, 12mm, etc.
5. The thickness of the laminate floor will expand due to heat and shrink due to cold. SPC flooring is more stable than laminate flooring. Expansion joints are usually used during installation. Laminate floor needs 8-10mm, SPC floor only needs 4-5mm.
6. Laminate floor is wooden floor, SPC floor is harder than laminate floor.
SPC flooring and laminate flooring will become more and more popular. After knowing more floors, we will know which floor is more suitable for us. If you need any help, please contact the SPC Flooring Supplier